Bible Based Homeschooling

There are many ways to use the Bible as a basis for Bible centered education. Some ways use the Bible as the main textbook. It is advisable to have a seperate math curriculum. You can use the Bible, as a base for language arts, including, grammar practice, reading comprehension, spelling etc. There are resources to use, with a Bible based and Bible centered, educational homeschool.


Free Bible Study Notebook Page Worksheet
Note: The second or third pages are great printed off a bunch and put in a notebook.
Free Bible Study Notebook Pages


Homeschool Bible Curriculums For Multi Age Teaching
Great Bible study curriculums: Multi Age Homeschool Bible Curriculum

tbsbibles.org has nice reference Bibles in different covers and sizes. Note: Search for Bible in the search box on their site.



Bible Based Homeschool Language Arts Education
Bible Based Grammar Puzzles and Scripture Copywork: acresoft.com



Bible Based Language Arts options






A person may learn best, when they are given a chance to share, what they have learned. Here are some different ideas:
You could read the daily reading, using the book above, and then narrate what you learned.
They could draw what they read, or something that stood out to them:
They might want to draw an overview of each book.
Maybe making a computor presentation, giving a speech, or creating puppets would appeal.
Let your imagination run.

Bible Based Phonics
Here are two options:
Beginning Steps To Reading
Rod and Staff Phonics
Both at: milestonebooks.com


Social Studies and Science
Note: Lessons can be picked and chosen, if desired.
In the books the primary lesson is for 1-3 grade, junior section grade 4-6, intermediate research questions grade 7-9, and advanced research questions grade 10-12.
Science and Social Studies Curriculum


Bible Based homeschool History Education
Creation to Canaan sold at: milestonebooks.com

Understanding the Old World 7th grade social studies (can be used for any grade) sold at: milestonebooks.com

Draw & Write Through History Book 1

Draw & Write Through History Book 2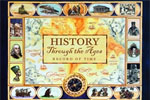 History Through the Ages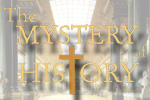 Mystery of History
Bible Application Homeschool Science
abeginningadvantage.com
Bible Based Homeschool Art Education
Bible Based Drawing

Draw & Write Through History Book 1

Bible Based Coloring and Craft Books

How Great Thou Art



Note: Another option is to use curriculum with less work so you have more time for Bible or Bible curriculum. Easy Homeschooling with few Problems


---
Reference Books: Homeschool Reference Books


---